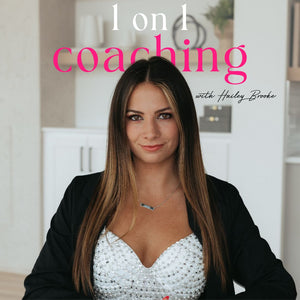 Do you need help with marketing? Whether it is social media, emailing, paid ads, strategy, etc. we are here to help. This one hour coaching session will help elevate your personal or business brand. The meeting will be personalized to your specific needs/wants with our CEO Hailey Brooke!
She can cover: 
Social media content
Social media growth
Influencers
Paid ads
Public relations
Email/sms marketing
SEO/Shopify/etc.
Blogging
Business strategy 
And more
Once purchased you will receive an email within 24 hours to schedule your call.